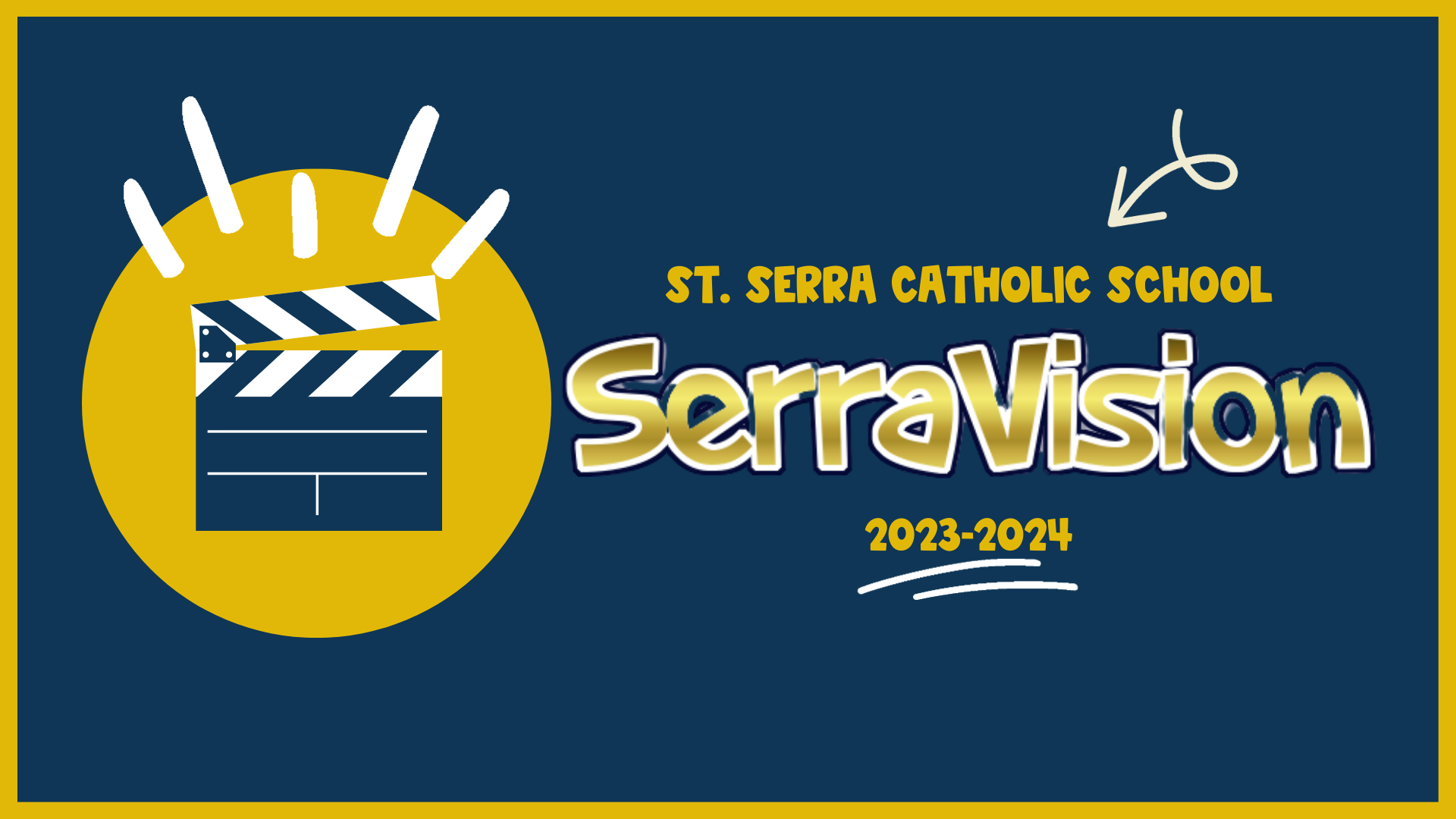 2023-2024 SERRAVISION APPLICATIONS
Applications for next year's SerraVision Crew are officially open to current 6th and 7th grade students (rising 7th and 8th grade students)! If you are interested in joining SerraVision next school year, please follow these steps:
Fill out an online application HERE.

Please use your school email address when completing the application.

Upload a Video Segment.

Students will need to create a 30-45 second video showcasing their knowledge and skills:

For students interested in being an ANCHOR, your video should showcase your anchoring skills, reading lines while also engaging
with the camera.
For students interested in being on the PRODUCTION team, your video must showcase your video recording, editing and interviewing
skills and should be a mini segment on a topic of your choice.

Submit your application by Wednesday, May 31, 2023. We will reach out with next steps after the due date.
Please join us for an informational meeting on Tuesday, May 30***, from 12:05 to 12:40 p.m. (during lunch), in the Middle School Creativity Lab.
***NEW DATE!***
OVERVIEW
SerraVision is our morning television broadcast for readings, prayer and announcements, and begins at 7:45 a.m. each day. Our SerraVision crew is comprised of students in Grades 7-8.
Positions for SerraVision include: Anchor, Reporter, Teleprompter, Sound Technician and Tech Board. Throughout the year, crew members have the opportunity to take part in learning and participating in any or all of the positions.