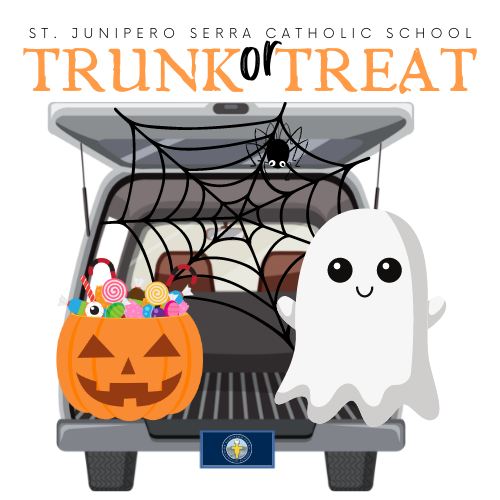 Trunk or Treat Details
October 31 is a Minimum Day schedule.
Trunk or Treat will take place during school hours on the St. Serra field. Students will be escorted to cars that have decorated/themed trunks and receive individually-wrapped, nut-free candy. Grades will rotate to the stations at designated times.
Students are allowed and encouraged to wear costumes. If they choose not to wear a costume, they may wear Halloween shirts and accessories. Please refer to the COSTUME GUIDELINES.

We are in need of CANDY DONATIONS! Nut-free, individually-wrapped candies are needed for this event and very much appreciated. Donations can be dropped off in students' homerooms.
We are in need of volunteers to help ensure a great event! Please SIGN-UP if interested in helping out.