FOOD FOR FRIENDS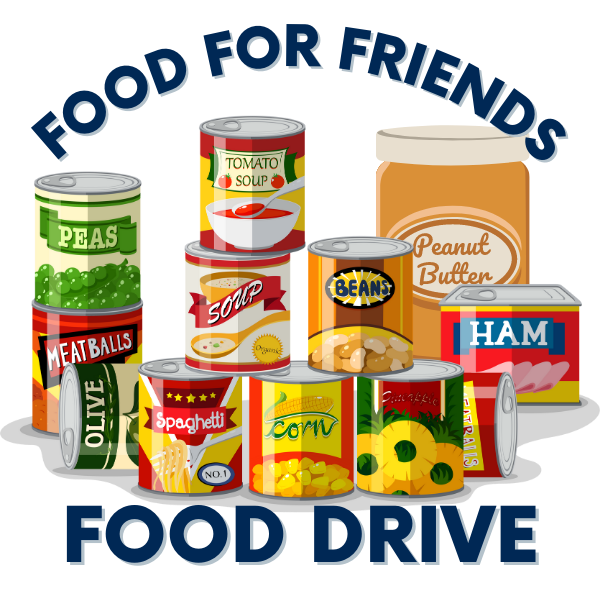 Food for Friends is our monthly campus-wide food drive, supporting local parish and community food banks. Collections conveniently take place on St. Serra's campus. For questions about this program, please contact Mrs. Juliana Nellett via email: jnellett@serraschool.org.
MAY 2023
Dear St. Serra Community,
Friday, May 5, will be our last "Food for Friends" Food Drive for the 2022-23 school year.
This month we will be supporting St. Francisco Solano's food pantry. Please help us finish the year strong by bringing in donations that will feed hungry men, women and children in our community. Every donation can make a difference, so make sure you check your pantry and bring what you can!
All non-perishable canned goods or dry foods are welcome:
Canned meats such as stews, chili with meat, tuna, chicken
Boxed pasta
Spaghetti sauce (preferably in cans, but jars are okay)
Hearty Soups (Campbell's Chunky, Progresso)
Peanut butter
Chef Boyardee canned pastas
Canned vegetables
Canned fruits
Breakfast cereal

Let's continue the spirit of giving and make this the best donation month ever!
Please use a grocery bag from home and have your child(ren) drop the food bag in the bins located around the morning drop-off traffic pattern when they exit your vehicle.
Please contact Juliana Nellett at jnellett@serraschool.org with any questions.
Thank you and God bless!