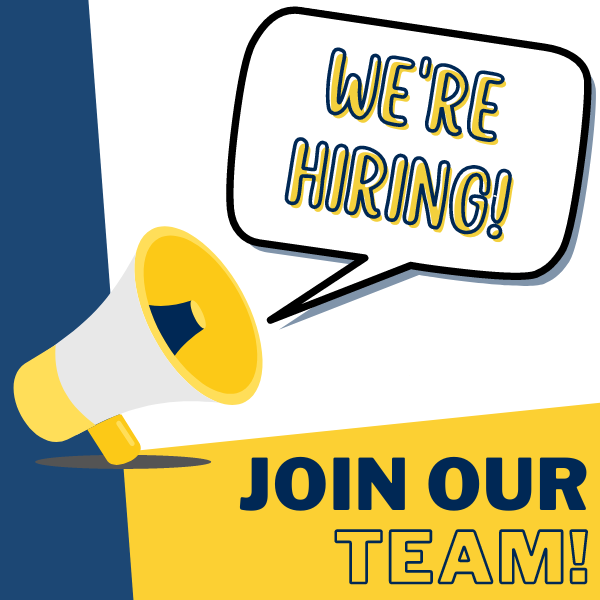 EMPLOYMENT
Thank you for your interest in employment at St. Junipero Serra Catholic School. Please see our current job opportunities below.
You do not need to be Catholic to work at our school. However, it is a condition of employment that all employees conduct themselves in a manner that is compatible with and supportive of the teachings and mission of the Roman Catholic Church and the Diocese of Orange, including being respectful of the faith expressions of Catholicism.
CURRENT OPENINGS
Will monitor and care for students aged Kindergarten through 8th grade as part of the Extended Care Program. Will plan, supervise, and administer daily activities with the children. Flexible schedules available between 2 PM and 6 PM, Monday through Friday. Requires experience working with children in a summer camp, after school camp or extended care position.
Pay: $16/hour
Will fill in for teachers on an as-needed basis. Bachelor's Degree required. Teaching experience is helpful.
Pay: $23/hour
Will fill in for Instructional Assistants/Classroom Aides in the elementary grades as needed. Experience working with children is helpful including classroom experience or working in summer camps or extended care.
Pay: $16/hour
If you or someone you know would like to apply for one of these positions, please send a resume to:
Elise Trent, Director - Human Resources
St. Junipero Serra Catholic School
etrent@serraschool.org
NON-DISCRIMINATION POLICY
St. Junipero Serra Catholic School, as part of the Diocese of Orange, is committed to abide by, without discrimination, all applicable laws dealing with equal employment opportunity. All employees and diocesan representatives having the authority to recruit, hire and promote are directed to support this non-discrimination policy, and to consider all qualified persons without regard to race, color, national origin, age, gender, marital status, physical or mental disability, medical condition or veteran status. The Diocese retains its right to consider religion as a factor in employment-related decisions.