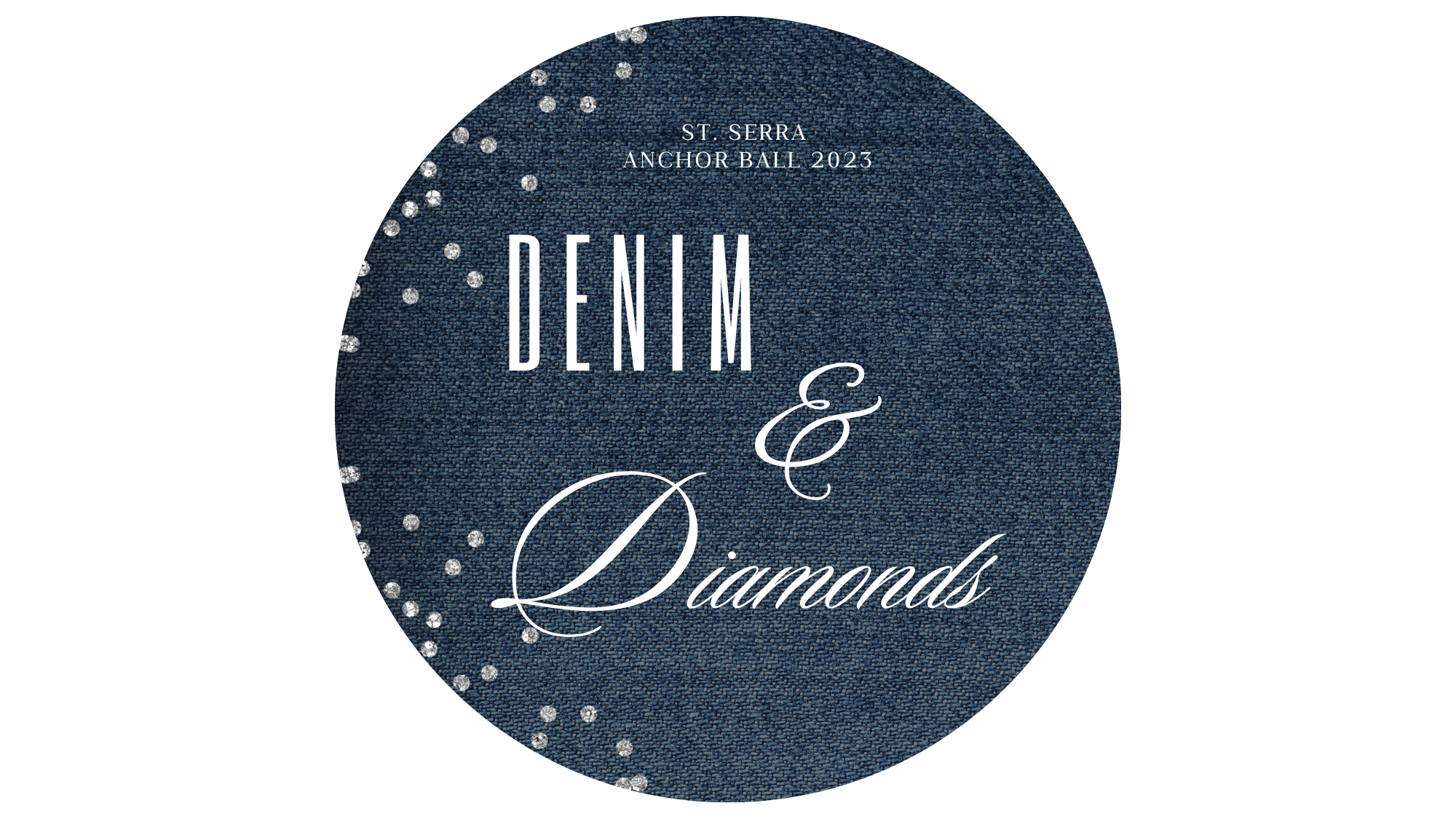 THANK YOU FROM ANCHOR BALL 2023!
We wish to extend a very special thank you for everyone's support of this year's Denim & Diamonds Anchor Ball. We appreciate everyone who touched this event in some fashion to help make a difference for our Serra Bears and for our school. To those who had an opportunity to attend, we hope you enjoyed the evening.

Please view the CONSTANT CONTACT for a full recap of the event.

Check out your photos from this fantastic night! Thank you to all who were in attendance helping to create a very successful evening for St. Serra!
2023 Anchor Ball Committee
PTO Co-Vice Presidents, Anchor Ball
Mrs. Stephanie Cole & Mrs. Lauren Hermann
Event Chairs
Auction Chair: Mrs. Danielle Ashbach
Decor Co-Chairs: Mrs. Tanya Ebner and Mrs. Jodi Vogl
Event Concierge Chair: Mrs. Dominique Grant
Graphics Chair: Mrs. Kristin Taylor
Live Program Chair: Mrs. Colleen Hardy
Marketing Chair: Mrs. Melissa Regan
Reservations Chair: Mrs. Kathleen Hayes
Sales Co-chairs: Mrs. Jennifer Butterbrodt and Mrs. Kelly Canzoneri
Social Media Chair: Mrs. Janan Kissler
Underwriting Chair - Mrs. Nikki Ham
VIP Lounge Chair: Mrs. Giselle Perez
Videography Chair: Mrs. Krysti Crafts
Volunteer Chair: Mrs. Tatiana Chapman
---
The support of our generous St. Serra families is needed to make this important night a success. Any support you can provide would be deeply appreciated. We thank you in advance for your generosity and investing your TIME, TALENT, and TREASURE in our amazing St. Serra School Community. Your gift represents an investment with the most lasting and satisfying dividends: our children. They are the joy of today and the promise of a strong tomorrow.
ALL SALES ARE FINAL AND NON-REFUNDABLE.
Please be advised: Should this function no longer be viable for any reason – including a force majeure or act of God incident – then the balance of the fundraised money shall be transferred to St. Serra's general operating fund to be used at the discretion of the St. Serra Leadership Team to further our school's mission.
St. Junipero Serra Catholic School (FEIN 33-0665436) is exempt from federal income tax under section 501(c)(3) of the Internal Revenue Code by virtue of its inclusion in the group tax exemption of the United States Catholic Conference of Bishops. Please consult your tax advisor about the deductibility of your contribution.
This is a PTO-sponsored event to benefit all students of St. Junipero Serra Catholic School.
Thank you for supporting Anchor Ball 2023!