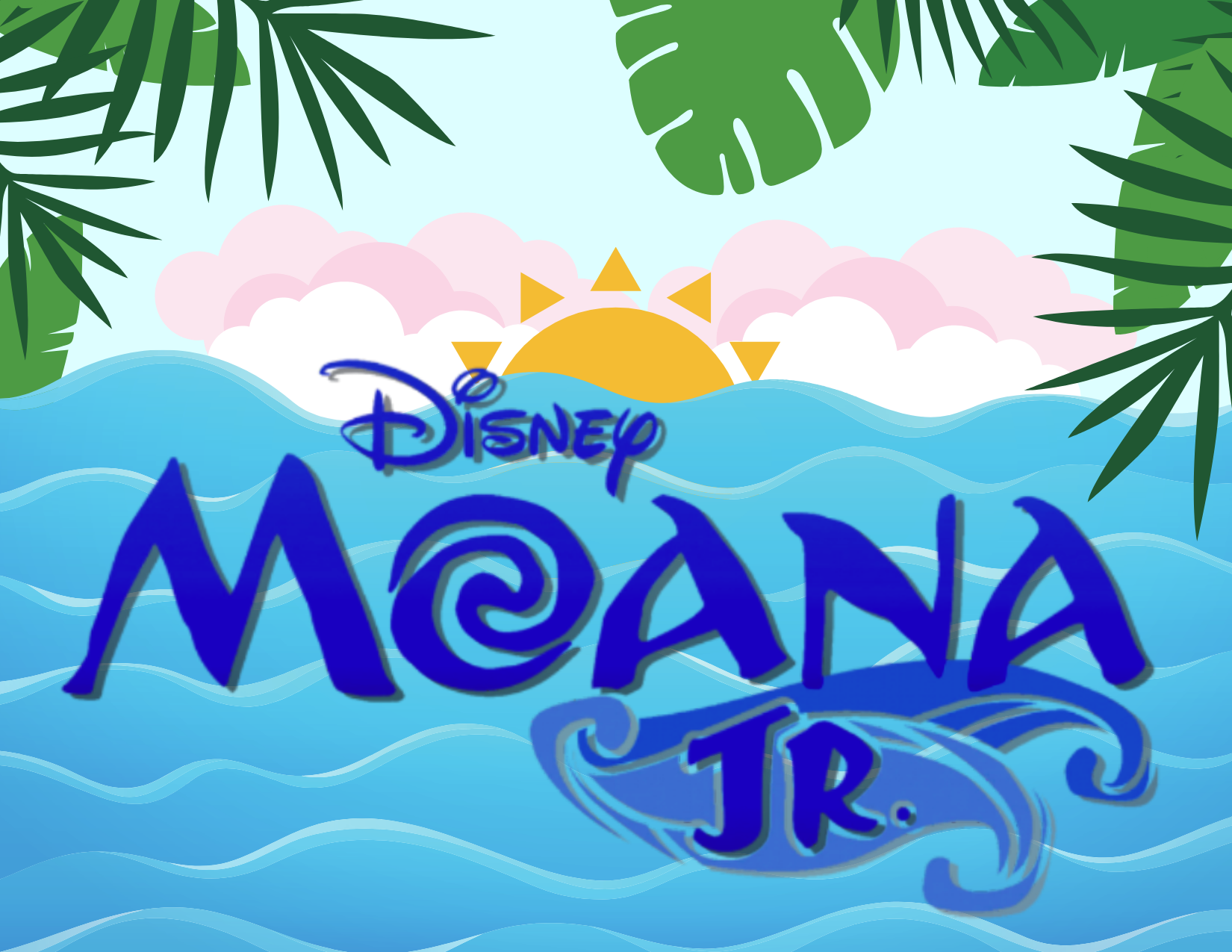 March 30, 2023
Congratulations to our wonderful cast and crew for their fantastic production of St. Serra's Spring 2023 musical, Moana JR.! Under the direction of Mrs. Janess Sifers, Musical Director, over 115 student cast and crew members, numerous parent volunteers, and several St. Serra staff came together to bring the adventures of Moana and her village of Motunui to life.
Disney's Moana JR. is a musical adaptation of the 2016 Disney animated film, which features beloved songs written by Tony®, GRAMMY, Emmy, and Pulitzer Prize-winning composer Lin-Manuel Miranda, Opetaia Foa'i, and Mark Mancina, including "How Far I'll Go," "Shiny," and "You're Welcome."
This thrilling and heartwarming coming-of-age story follows the strong-willed Moana, played by seventh grade student Isabella Repetto Gangnes, as she sets sail across the Pacific to save her village and discover the truth about her heritage. Moana and the legendary demigod Maui, played by fourth grade student Rowan Graham, embark on an epic journey of self-discovery and camaraderie as both learn to harness the power that lies within.
Celebrating the rich history of Oceania and based on the beliefs and cultures of the people of the Pacific Islands, Moana was developed in collaboration with an Oceanic Trust – a group of anthropologists, cultural practitioners, historians, linguists, and choreographers from the Pacific Islands.
"Working with this cast and crew has been fantastic!" said Mrs. Sifers. "I love watching the students grow in their singing, dancing, acting and thinking abilities. Our students are extremely talented and I am beyond excited for them."
Mrs. Sifers also thanked and recognized parent volunteers Mrs. Garritano (choreography), Mrs. Mooney (costumes), and Mrs. Kelly, (hair and makeup design) for their significant contributions to the production.
Each year our St. Serra campus comes alive with the sound of music! Our Theater Arts program produces a musical in the spring of each year, offering a unique opportunity for students in Grades 1 through 8 to be a part of a live theater experience.
Whether it's acting, singing, dancing or crew, there's a role for every student who wants to be a part of the event. A cast and crew of more than one hundred students work collaboratively with staff and parent volunteers to communicate a compelling story through singing, dancing, acting, costuming, lighting and set design. Students develop self-confidence and learn all aspects of theater performance both in front of and behind the curtain.
Preparation and practice for the musical take place after school and begin approximately six to ten weeks prior to the show, leading up to three performances for audiences of 400-600. These delightful performances create a special bond with our students and could not happen without our dedicated parent volunteers and St. Serra staff members.
For more information about our Theater Arts program and/or our spring musical production, please contact Mrs. Janess Sifers at jsifers@serraschool.org.