FAMILY "FUN"RAISERS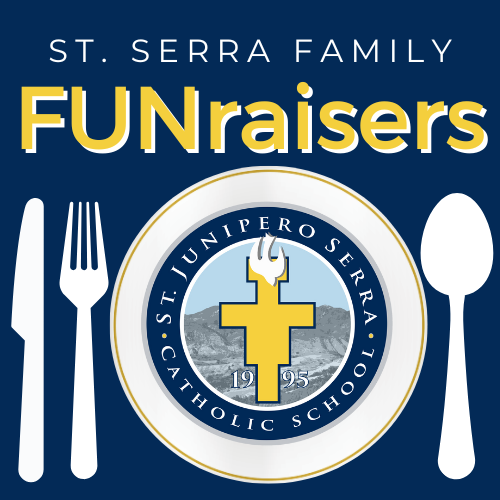 Family FUNraisers are a great way to grab a meal, connect with other St. Serra families, and help raise funds for our school, all at the same time!
WEDNESDAY, MAY 24, 2023:
Join us at Jersey Mike's in RSM from 10:00 a.m. to 9:00 p.m.! Be sure to show the flyer when ordering - click the link below to view/download the flyer now!
PROGRAM OVERVIEW
St. Serra Family FUNraisers are monthly opportunities for our school community to enjoy a meal or treat, while also raising funds for our school. On a Family FUNraiser day, the restaurant(s) and/or business(es) we partner with donate a portion of guest receipts back to St. Serra. Please check back on this page for information about upcoming Family FUNraisers we have scheduled!