The Bear Fund - St. Serra's Annual Giving Program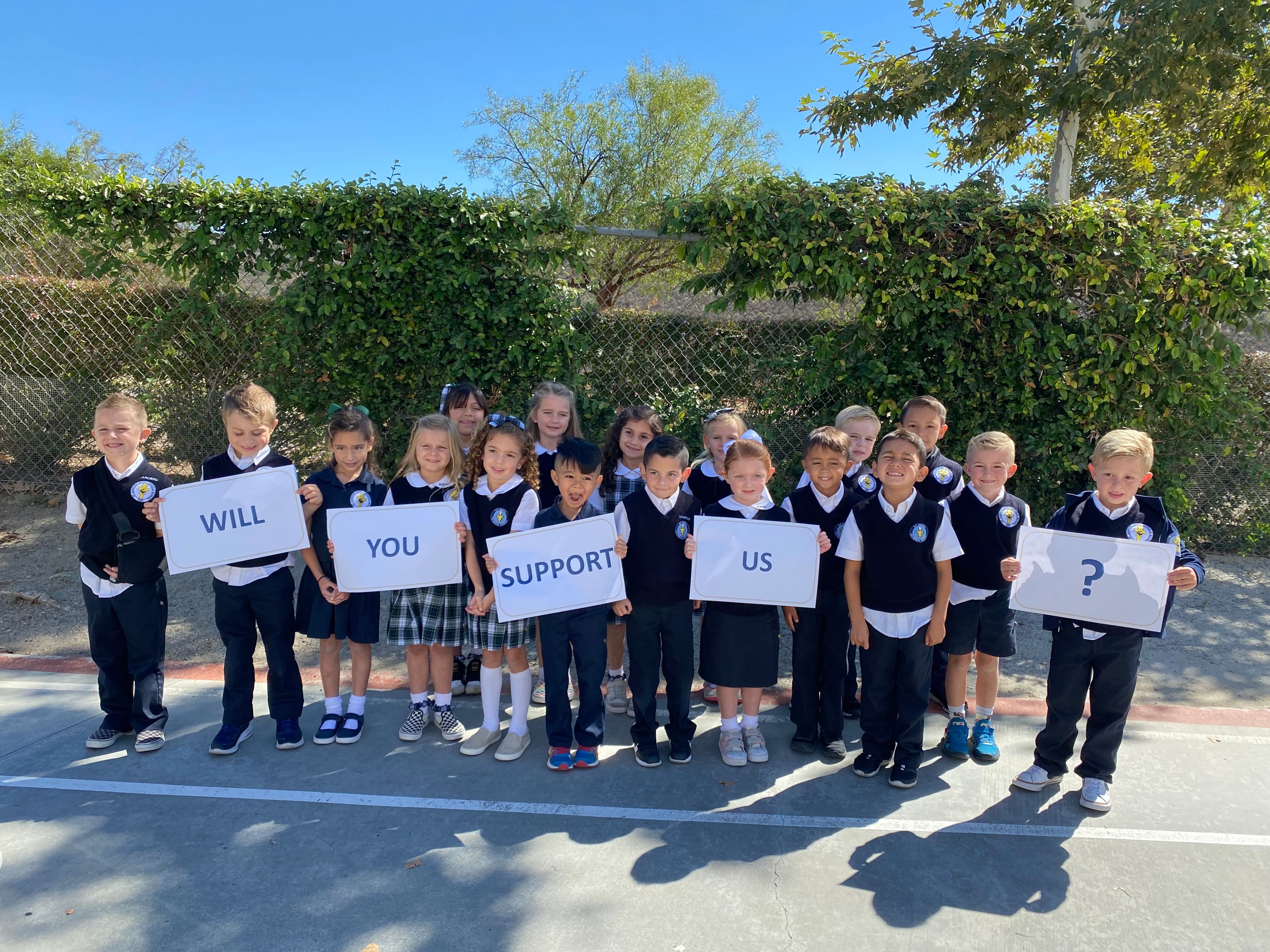 The Bear Fund is our cornerstone fundraising initiative. Gifts to The Bear Fund provide immediate resources to further our mission of academic excellence and strong Catholic identity. Your tax-deductible donation will make a BIG difference in the educational journey of our Serra Bears!
For example, The Bear Fund:
Enhances our state of the art STEAM lab, campus technology, and SerraVision studio.
Provides annually upgraded Library content, textbooks and playground equipment.
Helps St. Serra recruit and retain our outstanding faculty and strengthens our professional development programs.
Sustains our beautiful campus where our students come to learn and grow each day.
OUR GOAL IS 100% PARTICIPATION FROM OUR ST. SERRA FAMILIES! Will You Support Us?
LEADERSHIP GIFTS 2023
THANK YOU to the following families who have participated in Giving Week 2023 at one of the Leadership levels!
PLATINUM BEAR
Ace Christopherson-Bilbruck
Gaynair Family
GOLDEN BEAR
Chen Zhang
Flynn Family
Jason and Nicole Murray
Mooney Family
Rick and Giselle Perez
Skorheim & Associates, AAC
Xinde Chen
SILVER BEAR
Adams Family
Allison Olex & Andrew Turula
Bauer Family
Budnick Family
Cole Family
De La Piedra Family
Hock Family
Hornbeck Family
Joe and Carrie Haupt
Keegan Family
Sealey Family
Sial Family
Strickroth Family
Sweet Family
Rudy Family
BRONZE BEAR
Almao Family
Alica & Aydin Jesrai
Bartholomew
Bo Liu
Campos Family
Cecil Family
Daneshfar
David Algaze
DeJesus Family
Franciliso Family
Hibbs Family
Hudson Family
Janette Burke
Jeff and Jodi Vogl Family
King Family
Maldonado Family
Mashevskyi Family
Mellow Family
Priscoe Family
Rocha Family
Ruby Wang
Sam & Mary Mounir
Steve and Lisa Moran
Taylor Family
The Tidy Technique
Treehouse Pediatric Dentistry & Orthodontics
Toni & Allie Bertocchini
Wishengrad Family