Choicelunch
St. Serra is partnered with Choicelunch to provide a variety of lunch options for our students. Choicelunch meals are ordered online, and are available on full school days* throughout the year. CLICK HERE to go to the Choicelunch website, where you can set up an account (or login with an existing account) and start ordering!
2022-23 School Year Information
Choicelunch will be available starting on the first day of school, Monday, August 22 (order no later than Friday, August 19 at 12-noon)
General ordering deadlines: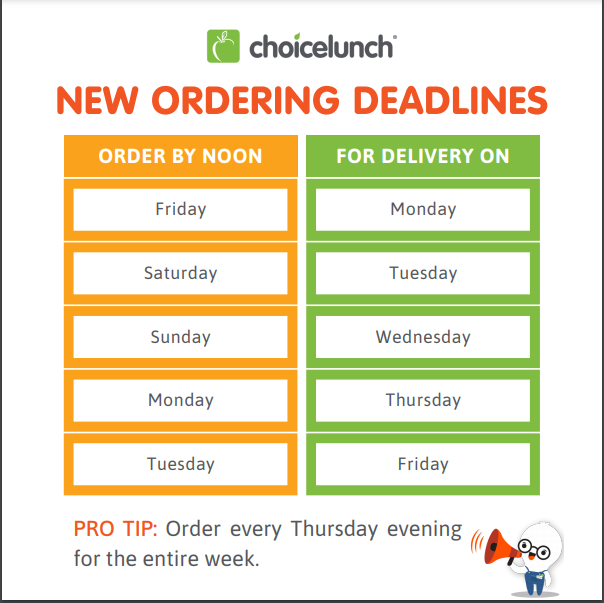 *Choicelunch is not available on scheduled FUNlunch days.
For questions regarding our Choicelunch program, please contact lunch@serraschool.org.
St. Serra Snack Program
Instead of a traditional snack bar, St. Serra offers a variety of fresh fruits and vegetables to our students daily during their nutrition break. This program is free of charge. READ MORE
St. Serra FUNlunch
St. Serra FUNlunch takes place once a month on Fridays! Each month, St. Serra will partner with a local restaurant and have their food served in lieu of our daily hot lunch service. There will be NO Choicelunch service the day of the FUNlunch, so be sure to pack your student(s) a lunch from home if you are not participating that Friday. CLICK HERE for additional information on dates and how to order.