St. Junipero Serra Catholic School continues to be a strong faith community centered in spirituality, prayer, and devotion to living the Gospel message. Our Catholic identity is woven into everyday life at school through the active involvement of students and the support and example of parents, administrators, teachers, staff, and alumni.
Our school community, joined by family and friends, comes together throughout the year to celebrate the gift of Christ. Serra students grow in faith, service, and character by participating in monthly school Masses and prayer services.
Students in grades 1-8, guided by their teachers, plan all aspects of the liturgies: They choose the Mass themes, write the Prayers of the Faithful, select the music, and prepare the readings of the day. Students also join in the liturgical celebration as readers, altar servers, cantors, ushers, and greeters, among other roles.
Transitional Kindergarten and Kindergarten students play an active role in their own special prayer services. Preschool students are also introduced to prayer and reflection within the classroom. They are invited to have quiet time to pray at the prayer table every week and are encouraged to pray with their friends.
This involvement brings our Catholic faith to life for students and inspires servant leadership and future participation in parish ministry.
In addition to the celebration of the Mass, students also participate in recitation of the Rosary each Monday, receive the sacrament of Reconciliation, reenact the Christmas Nativity and The Living Stations of the Cross, and coordinate various social justice and outreach projects.
April is designated National Child Abuse Prevention Month. We are called through scripture and teaching to protect the life and dignity of the human person. Throughout the year, but especially in the month of April, all are asked to increase awareness, educate ourselves and the community, and seek healing for those who have been so tragically impacted by this horror.
Weekly bulletins to promote the month of April as National Child Abuse Prevention Month will be posted here each Sunday in April.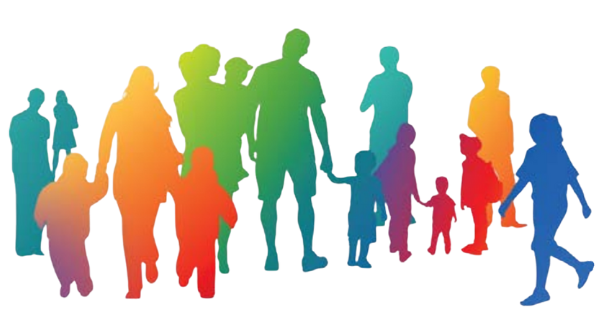 NATIONAL EUCHARISTIC REVIVAL
The Bishops of the United States are calling for a three-year grassroots revival of devotion and belief in the Real Presence of Jesus in the Eucharist. The National Eucharistic Revival aims to be a movement that renews the Church by enkindling a living relationship with Jesus Christ in the Eucharist. READ MORE