---
IMPORTANT REMINDER!
All St. Serra families with TK-Grade 8 students must complete and submit their 40 volunteer service hours by June 9, 2023. Families will be billed at a rate of $15 per hour for any unfulfilled service hours.
---
For additional information, see the "Volunteer Resources" section below.
Questions? Please contact Mrs. Dana Hardenburgh via email: dhardenburgh@serraschool.org
VOLUNTEERING AT ST. SERRA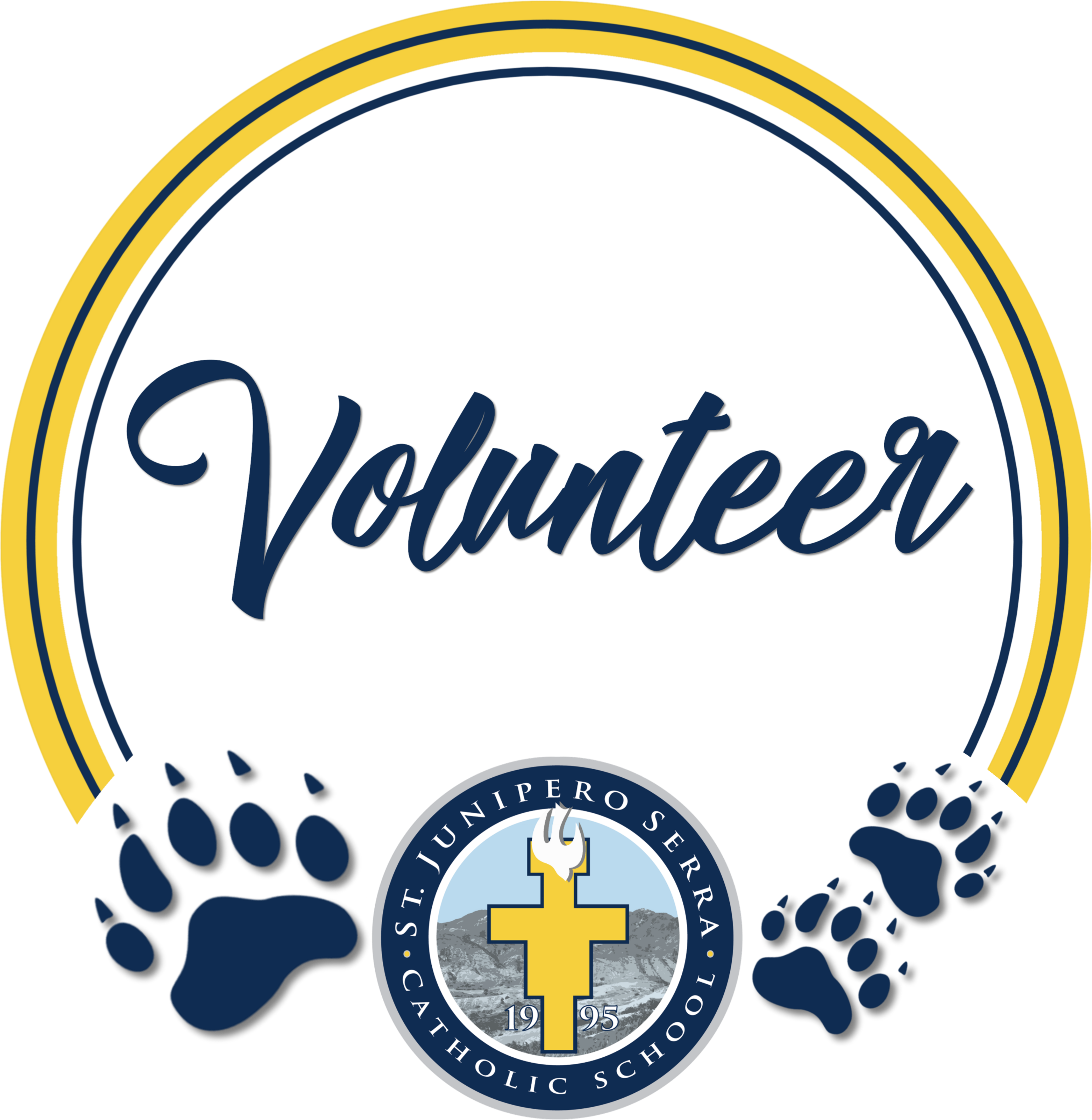 Welcome, Volunteers! Thank you for visiting our web page. This is where you will find everything related to volunteering at St. Serra, including volunteer certification requirements, volunteer service hour requirements, volunteer opportunities, how to record your volunteer hours, and more!
Volunteerism is a crucial aspect of our school community. All St. Serra parents are encouraged to contribute their time, talent and treasure to various areas of need within our school. Volunteer support for our classrooms, library, sports programs, theater programs, PTO events and programs, etc., help us to foster fellowship and build community for our children, parents, teachers and support staff. Each family's efforts help to provide a strong foundation for our school's development, and ultimately benefit all of our children who will learn by example to become the leaders of future generations.