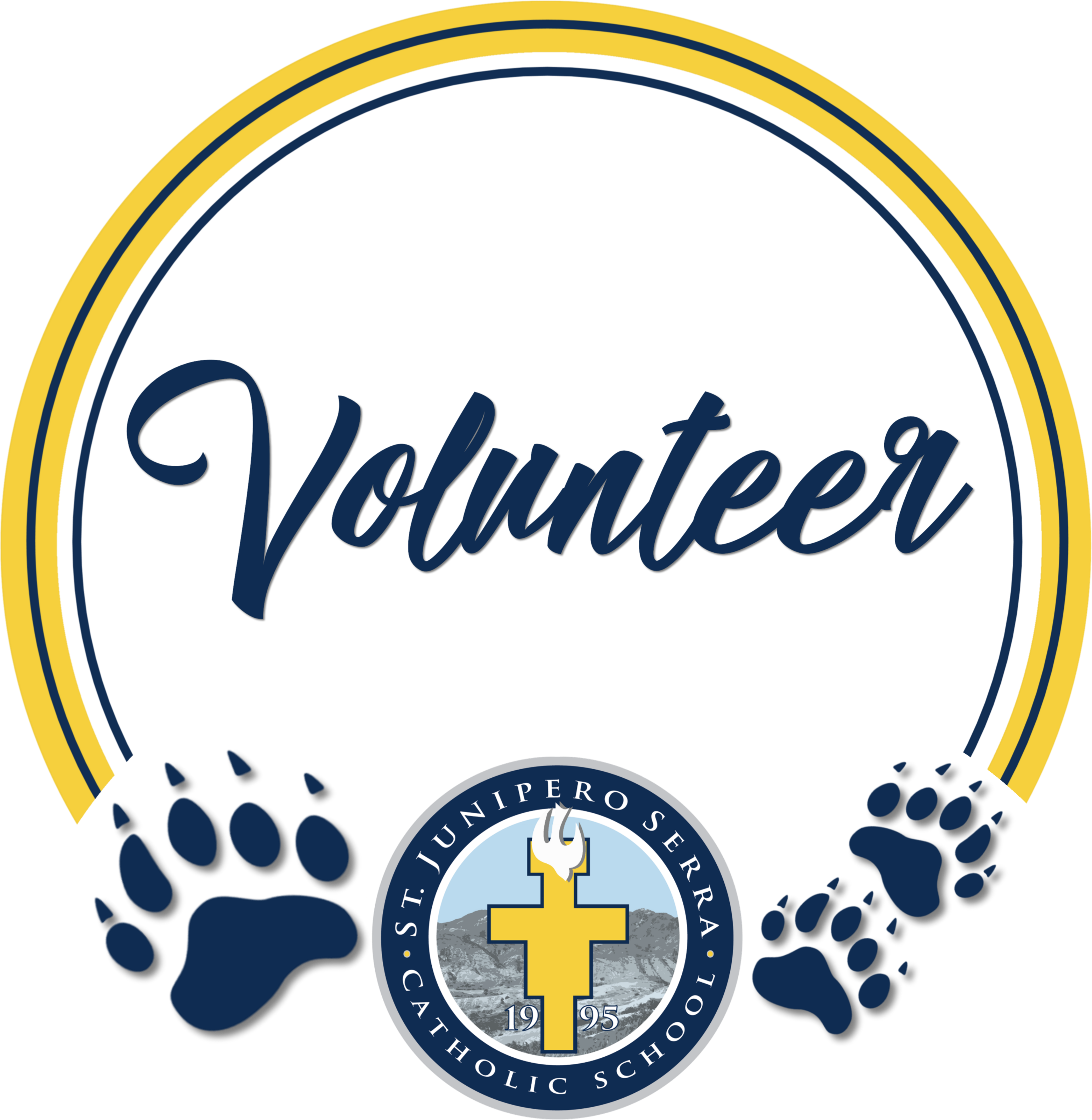 VOLUNTEER OPPORTUNITIES

CURRENT VOLUNTEER OPPORTUNITIES
CLICK HERE

to view general volunteer interest list sign-ups.
LOGGING YOUR VOLUNTEER SERVICE HOURS:
Volunteer Opportunity Contact Information
Serra Spirit Store: studentstore@serraschool.org
Seasons Tuition Assistance Luncheon: seasonsvolunteers@serraschool.org
Outreach Ministries: pto-outreach@serraschool.org
Book Fair: bookfair@serraschool.org
St. Serra FUNlunches: lunch@serraschool.org
Father Daughter Dance: father-daughter@serraschool.org
Anchor Ball: anchorball@serraschool.org.
Mother Son Event: mother-son@serraschool.org
On-going Classroom: Your grade-level RPC (leadrpc@serraschool.org)
Top Ten Reasons to Volunteer:
To be connected and involved with the Serra Community.
To build lifelong friendships with other parents.
To connect with Faculty & Staff.
To fulfill my personal desire to help others.
To become more a part of my child's school experience.
To be informed about what is going on at Serra.
To have the ability to pave the way for future success at Serra.
To serve God.
To model service for my kids.
To see the fruits of our labor and take pride that we are making a difference.
Questions? Please e-mail PTO VP Volunteers, Mich Todd at volunteer@serraschool.org.
For those parents who do not have the ability to volunteer on campus, choose not to provide a copy of their COVID-19 Vaccination Card, or do not wish to get a COVID test within 72 hours of volunteering at the school, we are offering some additional options this year which can count toward the 40-hour service requirement:

There are also numerous "at-home" projects that we require help with at certain times of the year. Examples: Constructing bows for PTO gift-wrapping needs, cutting out paper hearts for Father Daughter Dance, collating/stapling packets, affixing labels on packets, etc.
Additional information about St. Serra volunteer service hours:
Volunteer hours must be logged by June 8, 2022 or you will be charged through FACTS for any unfilled hours at the rate of $15 per hour.
You can opt to buy-out volunteer hours at a rate of $15 per hour.
There are opportunities to earn double hours for some shifts at certain events.
Volunteer hours are non-transferable i.e. you cannot "donate" them to another St. Serra family.
Volunteer hours do not carry over to the following academic year.
How to find volunteer opportunities:
St. Serra website (check back on this page)
St. Serra Sunday News
Consult your New Family Ambassador
Contact our PTO VP – Volunteers: volunteers@serrachool.org
As a reminder, parents volunteering on campus or offsite where students are present will need to complete the volunteer certification process, which includes fingerprinting (Live Scan), online Safe Environment Training, and proof of COVID-19 vaccination or negative test result. Parents volunteering in Preschool have additional requirements. More information on Volunteer Requirements is available on our Resources page.
Thank you for your continued support of our wonderful St. Serra community, consisting of students, parents, other family members, faculty and staff.