Faith in Action: October Opportunities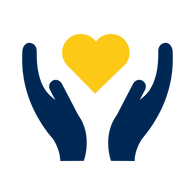 Join us in service to our community at Family Assistance Ministries in San Clemente! Family Assistance Ministries is a faith-based charitable non-profit organization assisting those in need in Orange County with resources for food, shelter, and personalized supportive counsel and aid, helping Clients Bridge the gap from dependency to self sufficiency.
Parents and students are invited to help unload trucks as they come in from daily food rescues, sort food and help with warehouse duties, as well as interact with clients from the community. Email Jenny Hayes at pto-outreach@serraschool.org with any questions.

October 23, 2021: Sign Up Here to Volunteer!