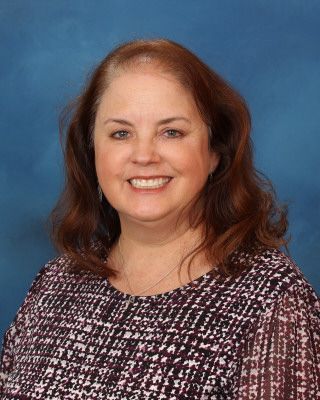 Dr. Lori Quigley, Learning Support Director for Preschool - Grade 8
lquigley@serraschool.org
(949) 888-1990 ext. 243
Additional Information
BUTTERFLY THERAPIES, INC. STAFF
KARYN BUKY, OTL
Since graduating magna cum laude from Pacific University in Forest Grove, OR in 1995 with a Bachelor of Science degree in Occupational Therapy, Karyn has worked as an occupational therapist (OT) in all settings from pediatric to geriatric; in hospitals, schools, homes, and community-based programs. She has always maintained a part of the community doing volunteer work with the disabled and those in need. Ms. Buky enjoys lecturing on many topics in including sensory processing, Handwriting Without Tears, and fine motor and visual motor development.
Karyn is owner of Butterfly Therapies, Inc., an outpatient therapy clinic that has been a serving Orange County for over 10 years. She has extensive experience working with a variety of children in private practice as well as within the school systems. Her areas of specialty include treating children with sensory integration needs, sensory processing deficits, and handwriting delays. She focuses heavily on family inclusion and education during her treatment sessions as well as fostering communication with the entire team for a holistic approach.
ELIZABETH EISNER
Elizabeth is a licensed Occupational Therapist with a strong focus on Sensory Integration therapy. Prior to becoming an occupational therapist, she worked as a habilitation therapist for children with sensory processing diagnoses and autism. Elizabeth graduated from Stanbridge University with her Master's in Occupational Therapy, earning honors for her community service and Master's thesis. She expanded her passion in pediatrics during her Master's thesis where she created a therapeutic children's book for children with anxiety. As a pediatric occupational therapist, Elizabeth is honored to guide children and families in their growth for independence and ultimate quality of life.
OCCUPATIONAL THERAPY FORMS AND DOCUMENTS:
Kathryn M. Abbene, M.A., CCC-SLP

Kathryn Abbene earned her Bachelor of Arts at UCLA. She completed her Master of Arts in Communicative Disorders at California State University, Fullerton. Kathryn graduated with highest honors and is a member of the Phi Kappa Phi and Golden Key Honor Societies. Upon graduating, she worked as a full-time Speech Language Pathologist for three years in the Saddleback Valley Unified School District. She provided evaluations and evidence based therapy to elementary school students with a broad spectrum of speech and language needs. Kathryn is dedicated to helping children develop the necessary skills to be confident and effective communicators. She enjoys working with families and educators to support each student's progress toward their goals. Kathryn is board certified by the American Speech and Hearing Association. She holds a state license in Speech Language Pathology and a public school credential in Language, Speech and Hearing.

Kathryn was a member of the first graduating class at Serra and is excited to return and serve the students of St. Serra. She and her husband, along with their two young children, are parishioners of St. Kilian Catholic Church in Mission Viejo.
As a Speech Language Pathologist, Kathryn provides evaluation and treatment in
the following areas:
Articulation Delays: difficulty producing developmentally appropriate speech sounds

Phonological Disorders: patterns of speech sound errors

Receptive and/or Expressive Language: comprehension and verbal production of language (vocabulary, grammar, syntactic structures)

Pragmatic Language: comprehension and use of social language and behaviors

Apraxia: motor speech disorder

Dysfluency/Stuttering: speech disrupted by syllable repetitions, sound prolongations, hesitations