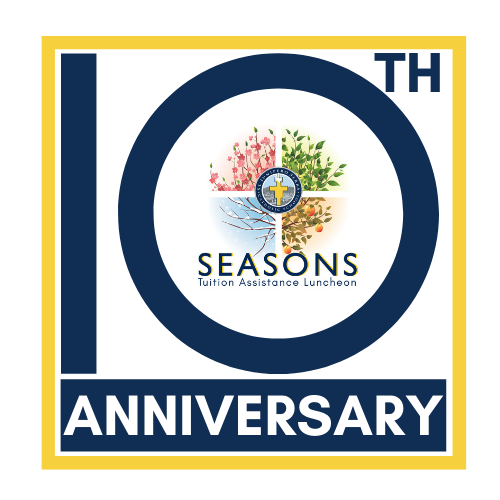 SEASONS Tuition Assistance Luncheon
Sunday, January 22, 2023
St. Serra Student Activity Center

We are excited to have you join us at our 10th Annual St. Serra Seasons Tuition Assistance Luncheon. Your participation and support make a very real difference in the lives of our Bears in need; it can make the difference between a child staying at St. Serra, where they have community and Catholic faith, or having to leave for another school. Tuition Assistance provides a bridge for St. Serra families who are experiencing unforeseeable or emergency circumstances.
We are called to help those in need as part of our Catholic tradition (Mt 25:35-40). There is no greater investment, nor greater return, than to provide children with access to the tools to build a better world, particularly within our Catholic faith community.
The event is open to ALL…you do not need to be invited to sit at a table. Our hostesses are excited to welcome new attendees, so please choose a table that sparks your interest and purchase a seat!

Event Highlights
Beautifully-themed, hosted tables
A delicious catered lunch by Hanna's
Opportunity Baskets
Travel Raffle*

Choices are:

Palm Desert
The Grand Mayan Resort, Mexico

Inspirational speaker
Event Honoree Award

*Presale participants who purchase or sell 9 or more Travel Raffle tickets will be automatically entered into a special incentive drawing for this beautiful purse from Gucci!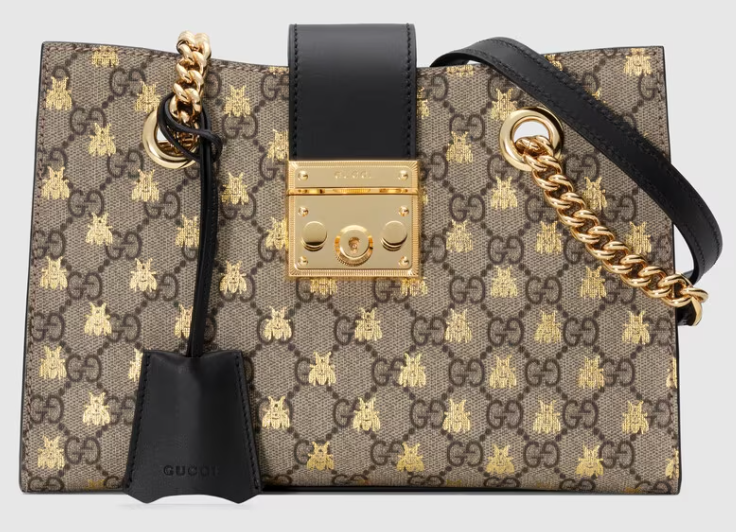 Padlock Small GG Bees Shoulder Bag
Raffles
Hacienda Del Sol - Palm Desert, CA
3600sq ft hacienda del sol located in a nice neighborhood and just 1 mile from El Paseo. 4 spacious bedrooms, 4 bathrooms, game room,gym, family room, dining room, living room with fireplace and lots of outdoor space for shade and sun with a pool and spa. Outdoor fire pit, bbq, plenty of seating and a tv. Just a short walk to one of the best parks in the desert. The kitchen is stocked ! Cable TV and WiFi free to use. All bedrooms have beauty rest mattresses, 600 thread count sheets and shutters.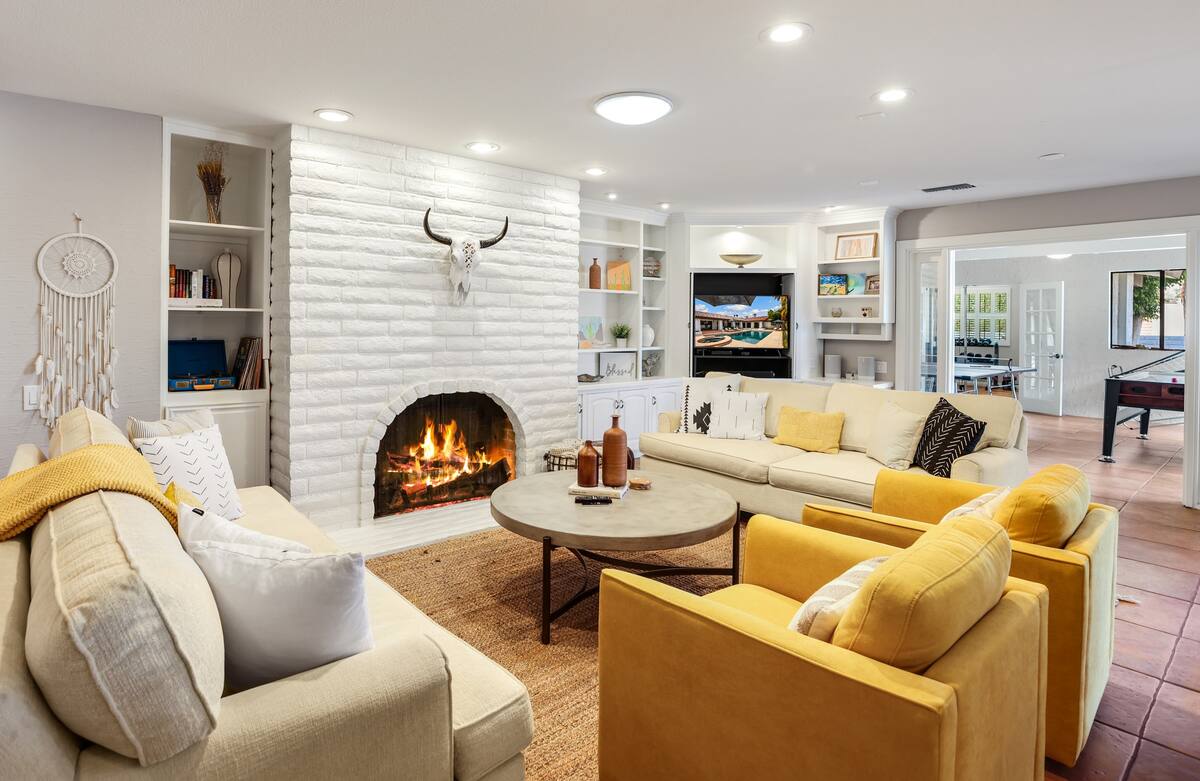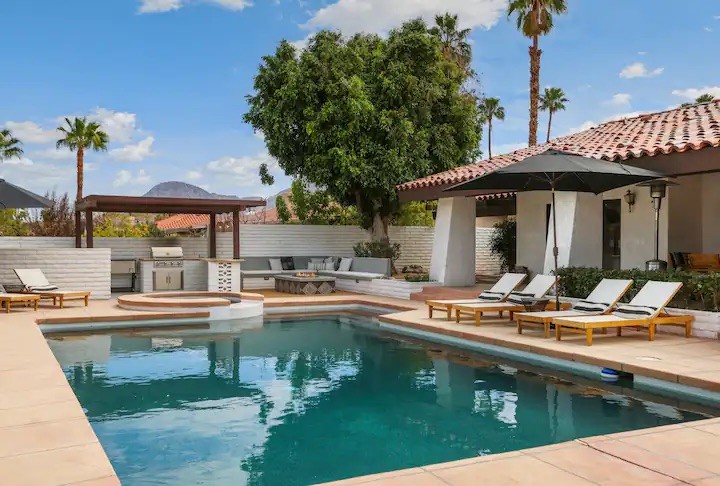 Grand Mayan Luxury Resort – Mexico
7 night stay in a Grand Mayan Master room accommodates 2 adults and 2 children.
Resorts have access to activities, entertainment, shopping, and many restaurants.
Winners choose from the following destinations: Grand Mayan Acapulco, Grand Mayan Nueva Vallarta, Grand Mayan Cancun Riviera Maya, Grand Mayan Puerto Penasco, Mayan Palace Puerto Vallarta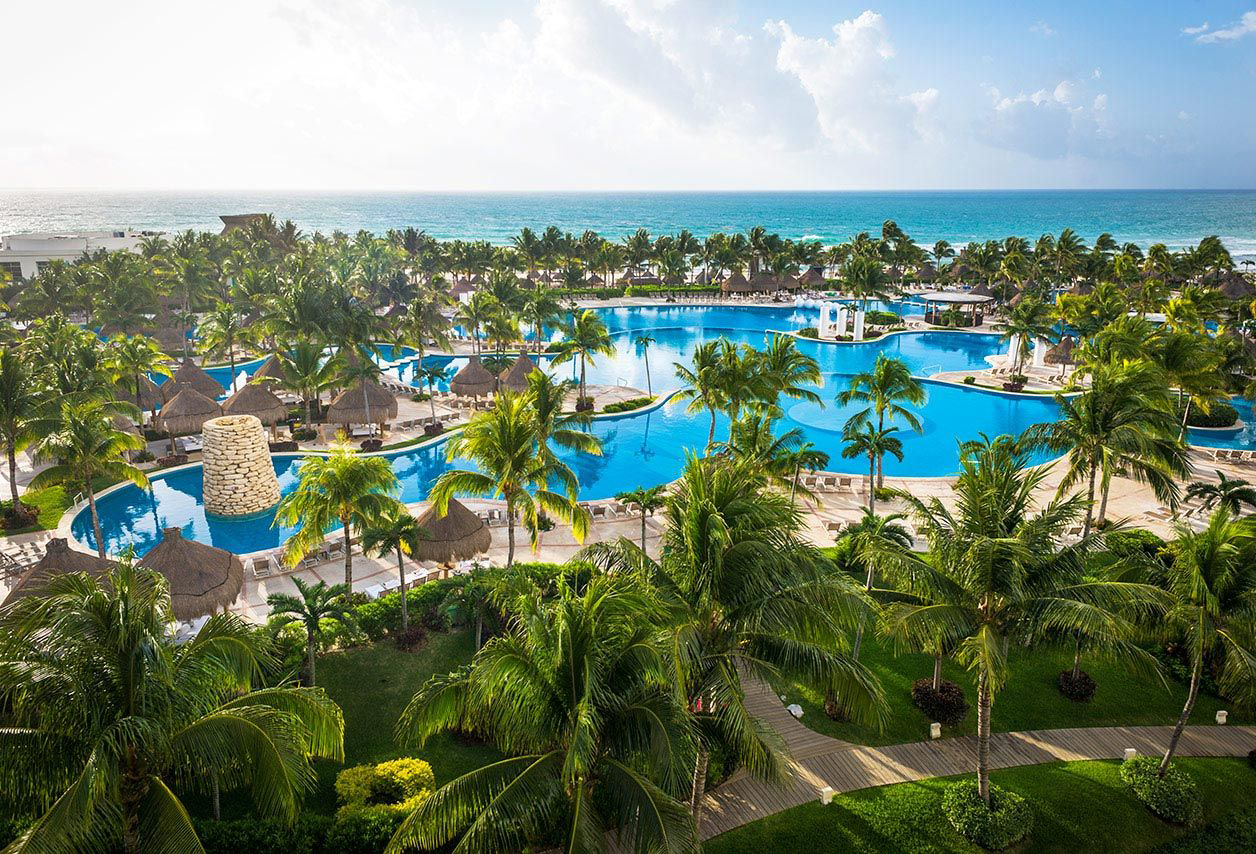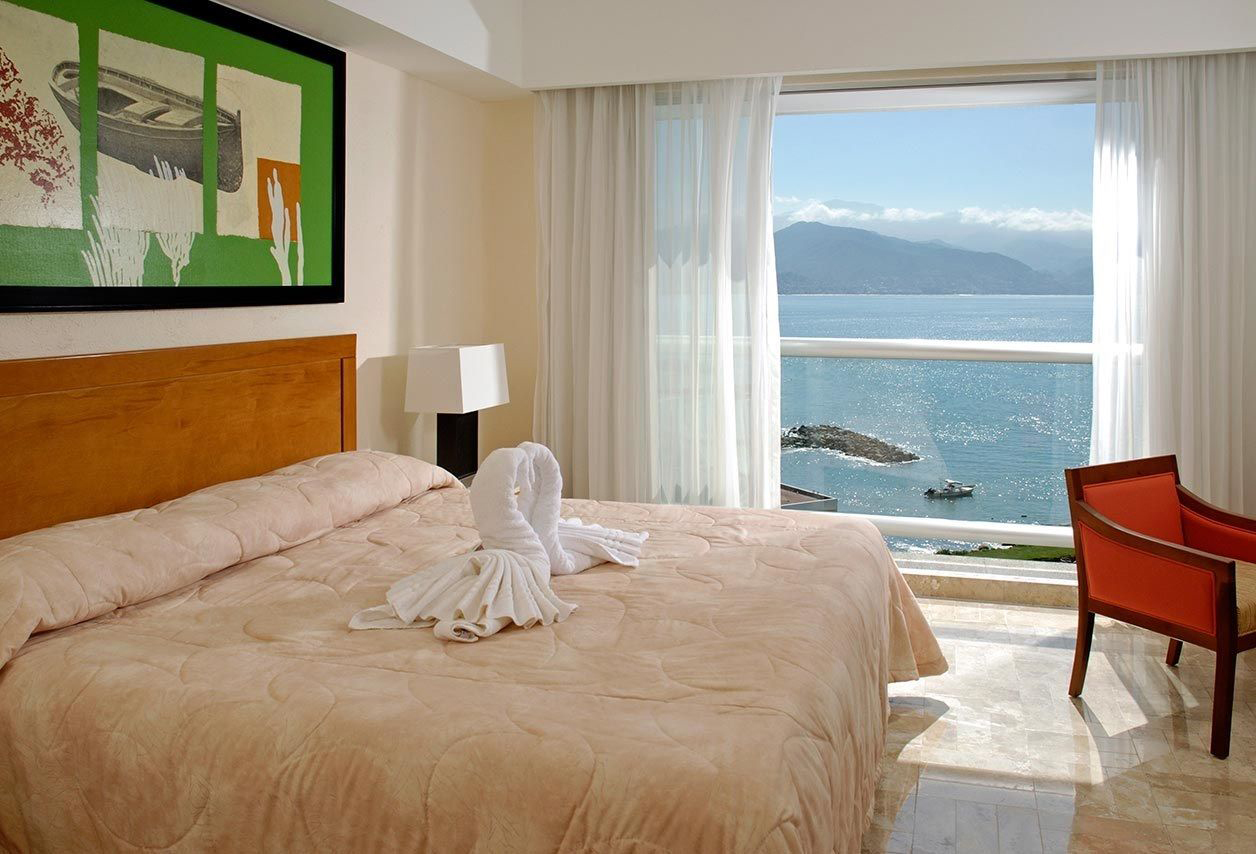 Raffle tickets for our Opportunity Baskets are also available now to our entire school. You are able to purchase tickets even if you are not attending the luncheon. We have some really wonderful raffle baskets this year! Click the link below to download the order form.
Sponsors and Underwriters
OUR MOST HEARFELT GRATITUDE TO OUR WONDERFUL SPONSORS AND UNDERWRITERS!
TRAVEL SPONSORS
The Schuster Family

Event Donors
The Schuster Family
---
St. Junipero Serra Catholic School (FEIN 33-0665436) is exempt from federal income tax under section 501(c)(3) of the Internal Revenue Code by virtue of its inclusion in the group tax exemption of the United States Catholic Conference of Bishops. Please consult your tax advisor for the deductibility of your contribution.

ALL SALES ARE FINAL AND NON-REFUNDABLE.

Please be advised: Should this function no longer be viable for any reason, including a force majeure or act of God incident, then the balance of the fundraised money shall be transferred to the St. Serra's general operating fund to be used at the discretion of the St. Serra Leadership Team to further our school's mission.