2023-2024 NEWS ARCHIVE
Click on the links below to access previous editions of the St. Serra Sunday News:
October 2023
October 1, 2023
October 8, 2023
October 15, 2023
October 22, 2023
October 29, 2023

September 2023:
September 3, 2023
September 10, 2023
September 17, 2023
September 24, 2023

August 2023:
August 13, 2023
August 20, 2023
August 27, 2023

2022-2023 ST. SERRA SPOTLIGHT
May 21, 2023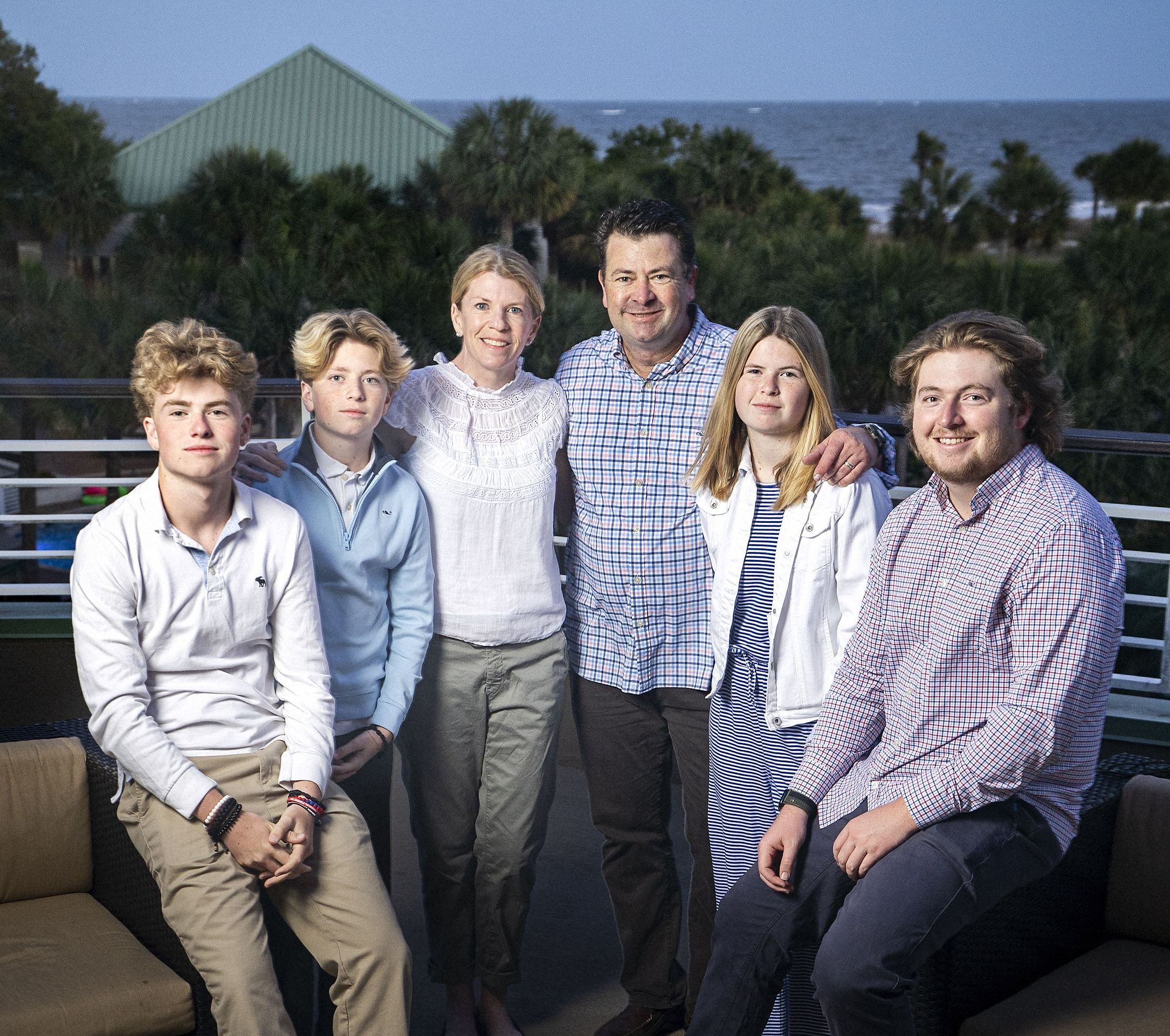 Current position at St. Serra: Teacher - TK (Transitional Kindergarten)
Years at St. Serra: 3
What she enjoys most: "I love teaching children and being able to teach in a setting in which I can share my faith is a gift."
She's a Graduate from USC and DePaul University
"I graduated with a B.A. in Psychology from University of Southern California. After graduating from USC, I worked in Development at a private school, and decided that I wanted to be in the classroom and teach. I went to DePaul University in Chicago, Illinois to get my Masters and my teaching credential, and I graduated with my M. Ed. I taught at a private school in Chicago and later at a private school in Raleigh, North Carolina while my husband attended graduate school."
Party of 6, Plus Cally
"My husband, Russell, and I met at USC. We have four children! Our oldest son is a sophomore at SMU in Dallas, Texas. We have two kids currently at JSerra Catholic High School; a son who is a senior and a daughter who is a freshman. Our youngest son is in seventh grade here at St. Serra. We have a female Golden Retriever named is Cally. I love spending time with my family. We play a lot of tennis and like to spend time on the water. My favorite sports teams are the New York Giants and the Chicago Cubbies! I also root for 'SC, DePaul and UNC every chance I get!"
Fun Facts!
"I grew up on the East Coast, in Connecticut and came to California for college."
"While at USC I spent a semester studying in India and did an independent study project in conjunction with UNICEF on the street children in Bombay."
"I grew up playing tennis and I love to play still."
"I love to read biographies and learn about people and their lives."
What would people be surprised to find out about you?
"I played field hockey competitively and almost played for a school back east, but I chose to attend USC instead. I am also a runner and have run two marathons."
What are your students currently working on?
"We are always up to something in TK! Every Friday afternoon we do a 'direct draw' of something we have studied during the week. The students love this and their ability to follow sequential steps and create beautiful art is wonderful to watch."
May 21, 2023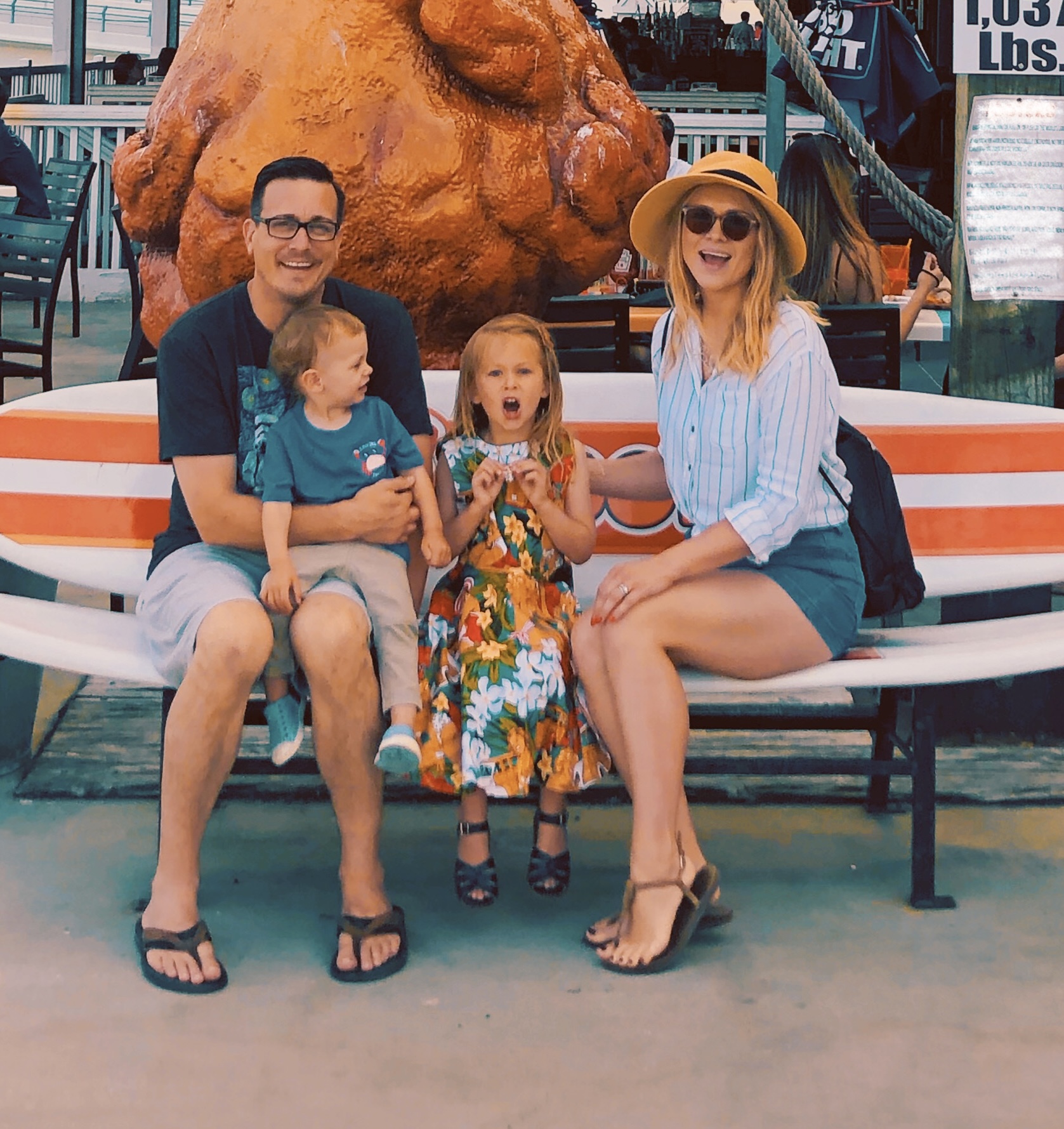 Current position at St. Serra: Health Room and IT Assistant
Years at St. Serra: 2
What she enjoys most: "Sharing my faith with students, parents, and staff, and the school-wide prayers that connect our community daily."
Family Life and Favorite Traditions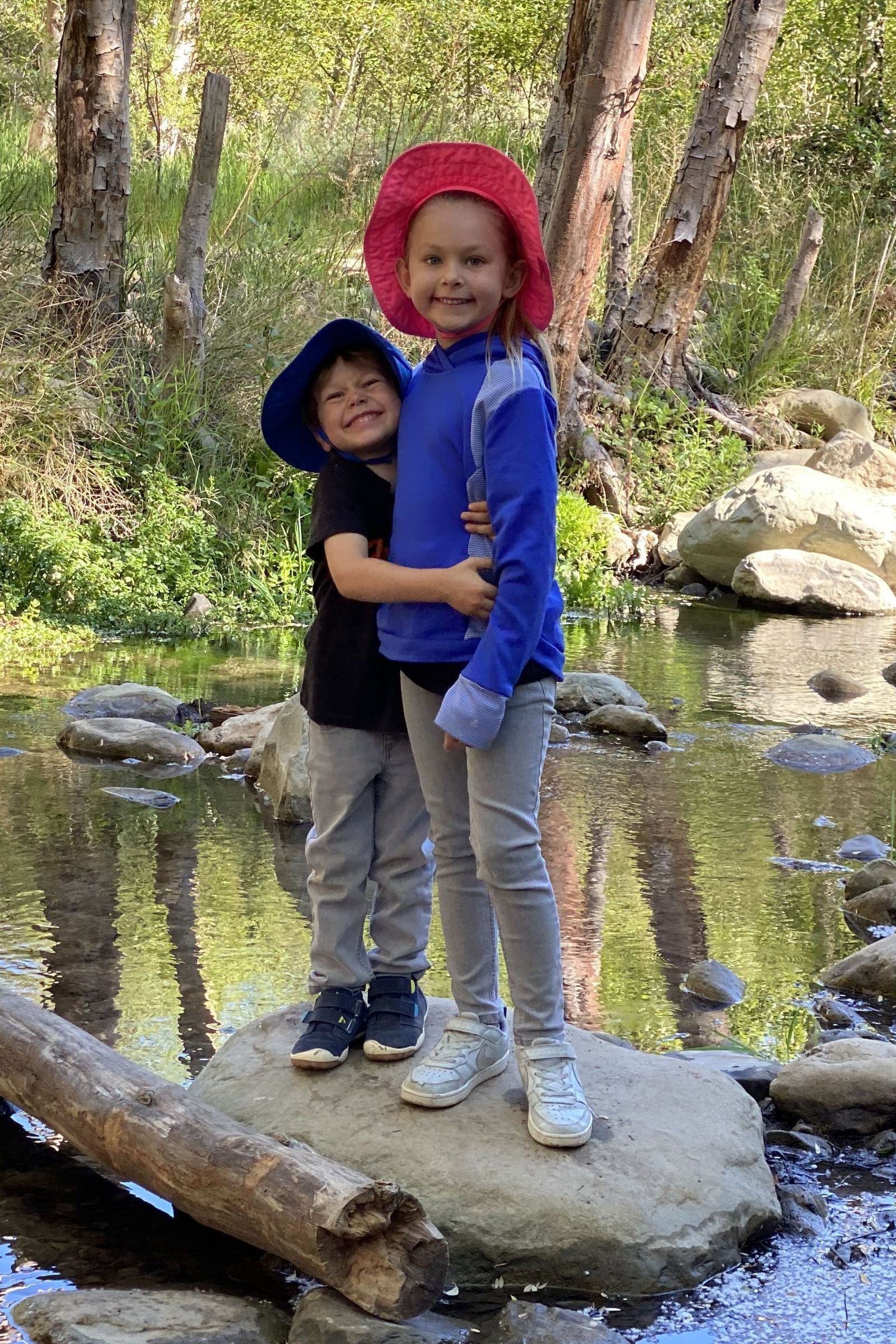 "I've been married for 11 years to my husband Brian, who is an elevator technician. We have two Serra Bears. My son is in Kindergarten and wants to be a "Space Force Guardian." My daughter is in third grade and this is her sixth year at St. Serra; she is an Irish Dance competitor and aspiring engineer. As a family we love to hike and tent camp. My favorite of our family traditions is tent camping on Thanksgiving. Nothing like a turkey dinner cooked over an open fire. We root for our Chicago teams; Chicago Sky, Cubs, Bears, Blackhawks, and Bulls. I am a diehard fan for all of them!"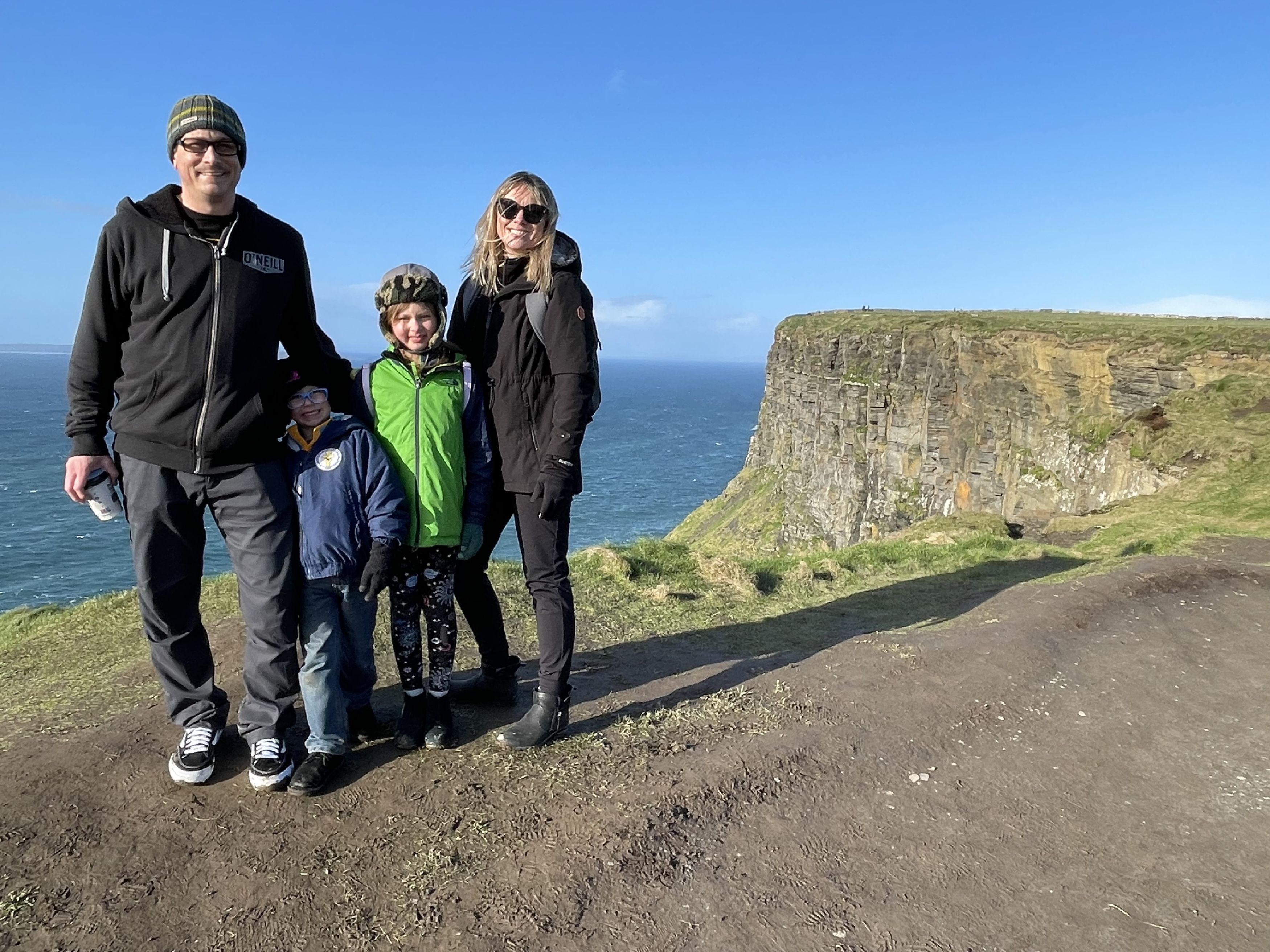 Where did you go the last time you travelled?
"This spring our family travelled for the first time since 2019 and explored our heritage in Ireland. The Cliffs of Moher was the most unforgettable thing we saw and we are eager to visit Ireland again."
Fun Facts!
"I received an AA in Teacher Education and Paralegal Certification from Irvine Valley College."
"My husband has serviced St. Serra's elevators in the past."
"My son is named after a beloved second baseman who played for the Chicago Cubs in the 80s and 90s."
What are three things people would be surprised to find out about you?
"I have lived in four states: California, Illinois, Washington, and Florida."
"One of my favorite classes in college was on Contracts and Torts."
"I have a pacemaker."