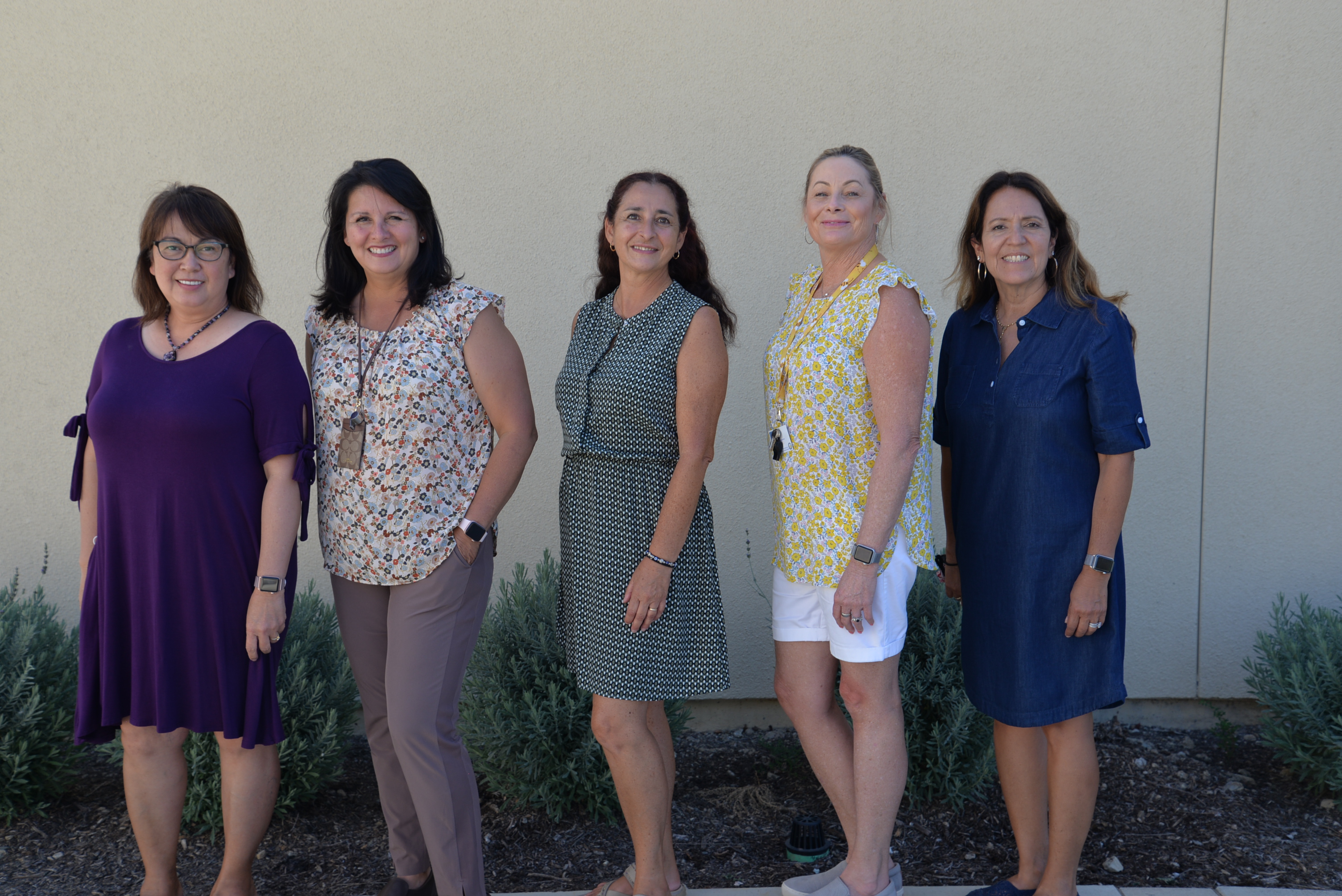 EMPLOYMENT

Thank you for your interest in employment at St. Junipero Serra Catholic School. We would love to talk to you about our current job openings - please see current job opportunities below.
You do not need to be Catholic to work at our school. However, it is a condition of employment that all employees conduct themselves in a manner that is compatible with and supportive of the teachings and mission of the Roman Catholic Church and the Diocese of Orange, including being respectful of the faith expressions of Catholicism. We offer a supportive and loving work environment filled with talented and committed teachers, staff members, administrators and parents.
If you are interested in applying for a position, please send your resume to Elise Trent, Director - Human Resources, at
etrent@serraschool.org
.
Director of Business and Financial Operations
Position has management and fiscal oversight for all financial activities of this $13 million enterprise. Will be responsible for preparation of the annual school budget and long-term business plan, including a capital reserve study and cash flow projections. Will have oversight of accounting operations including: month-end close, purchasing, accounts payable, tuition receivable and general ledger. Will provide management and oversight of annual audit with outside accounting firm. Responsible for the engagement, vetting and signing of all financial contracts.
Will supervise a team of 3 accounting professionals. Will oversee the purchase of all student and instructional supplies as well as consumable curriculum and any other purchasing as needed on campus. Responsible for the implementation, analysis, and execution of the Financial Aid program, in consultation with the Sr. Principal and Pastors.
Requires a Bachelor's Degree in Business - Accounting concentration. CPA with public accounting experience highly preferred. Minimum of ten years in a business supervisory/management role required.
Information systems manager
The Information Systems Manager provides network, hardware and software support. Will manage the Technical Support team. This position will work in close collaboration with the school's Director of Information Systems as well as IT support provided by the Diocese of Orange and its partner vendors. Technical AA or Bachelor's degree required. Extensive certifications may be considered in lieu of a degree. Requires 5+ years of experience managing IT for a medium to large size organization. School experience a plus. 1-2 years of leadership/supervisory experience in a help desk/technical support environment required. Requires experience with network architecture, application deployment and operations as well as strong experience in supporting a variety of software. Knowledge of educational software a plus.
ADMINISTRATIVE ASSISTANT pOSITIONS
Three full-time positions available. Positions include providing support for the Middle School and School Office, the Preschool/Elementary School and the Sr. Principal/Advancement Department. All positions require 2-3 years of administrative support experience, proficiency with Microsoft Word and Excel, and Google Docs and Gmail, and excellent interpersonal and communication skills.
PRESCHOOL INSTRUCTIONAL ASSISTANT - Part-Time
Will work with students in specific academic areas as directed by classroom teacher. Will assist in planning and implementing the daily program under the direction of the teacher. Will assist in planning and preparing the learning environment in the classroom and on the playground, setting up interest centers, and preparing needed materials and supplies. Will perform drop off and pick up procedures. Will supervise the classroom when the teacher is out of the room. Will supervise the students during non-instructional times, i.e., before/after school, recess and lunch times as per supervision schedule. Help with general housekeeping tasks.
Requires 1+ years of experience working in a preschool. Candidate must have the required 12 Early Childhood college units or have 6 of the required Early Childhood college units and be enrolled in classes toward completing the 12 required units. Hours are 7:45 am – 12:45 pm: Monday - Friday. Position is an hourly/non-exempt 10-month position.
Substitute Classroom Aides / Instructional Assistants
Substitute Classroom Aides/Instructional Assistants are "on-call" to fill in when needed. Classroom Aides assist the teacher with instruction, administrative tasks and supervision. Work hours are 8:00 a.m. to 1:00 p.m., Monday through Friday. Available grade levels are TK-8. Experience working with children in a school, extended care or summer camp setting is desired.
SUBSTITUTE TEACHERS
Will fill in for teachers on an as-needed basis. Bachelor's Degree required. Some teaching experience is helpful.
---
If you would like to apply for one of these positions, or if you know of someone who would be a good fit for one of these positions, send a resume to Elise Trent in Human Resources at etrent@serraschool.org.

Standards for all School Workers Regarding Interaction with Youth

(1) School workers must be aware of their own and others' vulnerability to appearance or perception of impropriety when working alone with youth. At all times, School workers should, therefore, use a team approach to managing youth activities. At least two adults (preferably a team of several adults) will organize and supervise youth activities.
(2) Except in an emergency or urgent circumstances involving the youth's safety, School workers shall never be alone with a youth during any school activity or setting. For example, adults should avoid situations that put them in a position of being alone with a minor in a rectory, parish building, school, or other closed room (except as required for the Sacrament of Reconciliation).
(3) School workers will observe careful boundaries concerning any type of physical contact with youth. Beyond a simple handshake or a friendly, brief hug, any physical contact should only take place in public circumstances, and prudent discretion and respect should be applied by School workers in order to avoid any appearance of impropriety.
(4) Clergy and religious shall never permit a youth to stay overnight in their private accommodations or residence nor shall clergy or religious ever be permitted to share a room overnight with a youth. An exception can be made in the case of immediate family members of the clergy or religious, provided that a parent or adult guardian of the youth also stays overnight and that separate accommodations are provided for the youth and his or her parent or adult guardian.
(5) School workers will not provide shared, private, overnight accommodations for individual youths, including, but not limited to, accommodations in any Church-owned facility, private residence, hotel room, or any other place where there is no other adult supervision present.
(a) School workers will use a team approach to managing emergency situations. A team of adults will consult with each other about the best approach to take in emergency situations.
(6) School workers are prohibited from taking youth home or to another location unless another adult is present in the vehicle or the parent/guardian of the youth has given express prior permission. School workers likewise shall not permit other adults to take a youth home or to another location unless at least two adults will be present in the vehicle or the parent/guardian of the youth has given express prior permission.
(7) School workers shall not give gifts to a specific youth under their care or supervision unless a gift is given to all other youth under their care, and even in such situations, any such gifts shall be modest, inexpensive tokens of friendship or appreciation. This provision shall not be construed from precluding clergy and religious from giving gifts to youth who are members of their immediate families, such as nieces and nephews.
(8) School workers will familiarize themselves with, and understand the contents of, the child abuse regulations and reporting requirements for the State of California, and will comply with those mandates. School workers shall also complete, in a timely manner, any safe environment and/or youth protection training required of them.
(9) School workers shall take all necessary action to ensure that that no one working with youth is either in possession of illegal drugs or under the influence of alcohol or illegal drugs. School workers shall take all necessary action to ensure that youth under their care or supervision do not have access to illegal drugs or alcohol. School workers may never serve or supply alcohol to youth or adults under the age of 21. Persons under 21 may, of course, partake of both species of the Eucharist, including the Precious Blood, according to the norms of canon law.
Click here more information regarding Assembly Bill 500.
St. Junipero Serra Catholic School, as part of the Diocese of Orange, is committed to abide by, without discrimination, all applicable laws dealing with equal employment opportunity. All employees and diocesan representatives having the authority to recruit, hire and promote are directed to support this non-discrimination policy, and to consider all qualified persons without regard to race, color, national origin, age, gender, marital status, physical or mental disability, medical condition or veteran status. The Diocese retains its right to consider religion as a factor in employment-related decisions.