About Us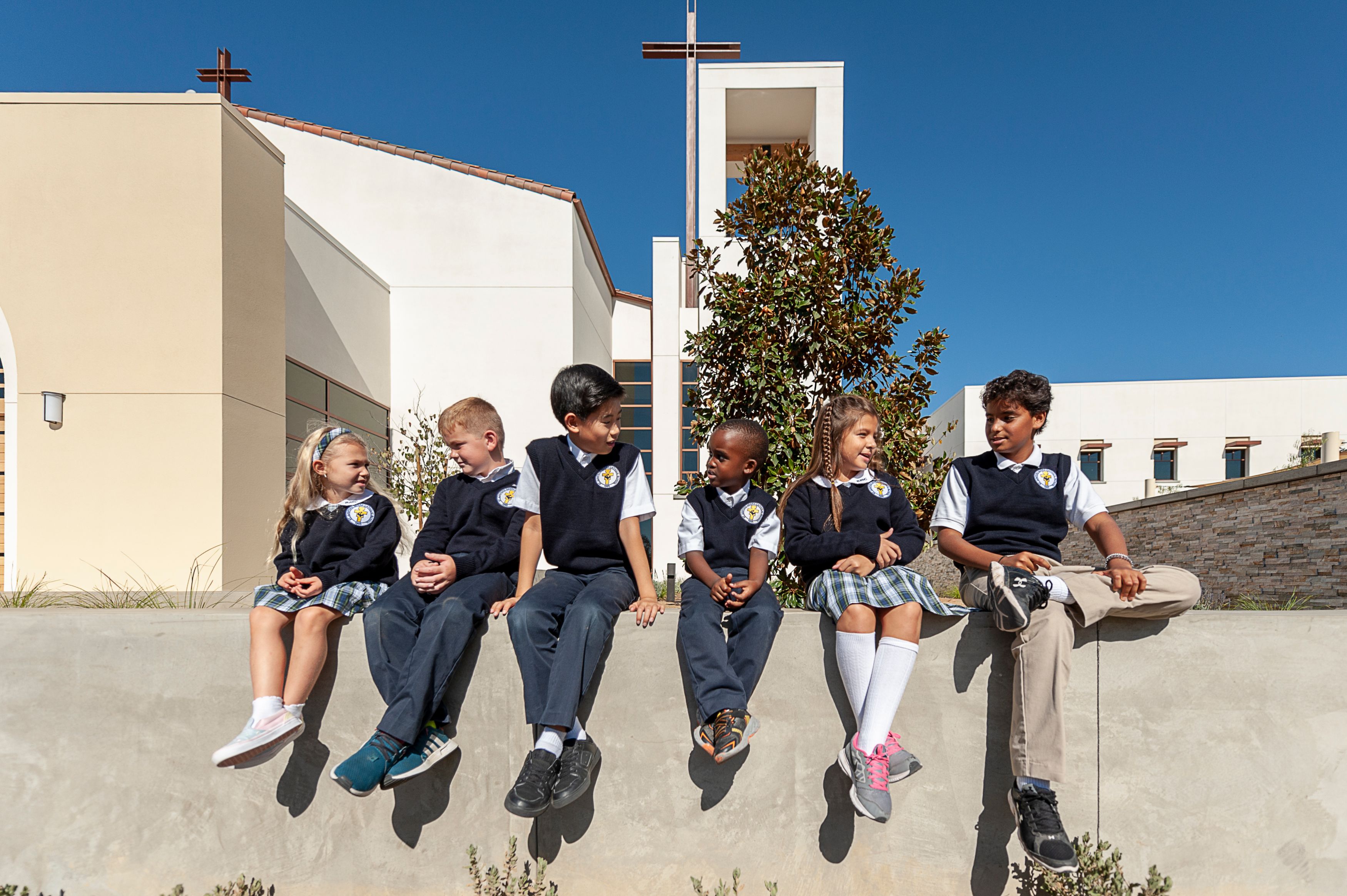 St. Junipero Serra Catholic School is valued as a leading Diocesan Catholic Parish Elementary School located in
South Orange County. Motivated by the teaching of Saint Junipero Serra and the persevering spirit of our founding
families, we nurture our students to live and model their Catholic faith as servant leaders of Christ. Guided by the
Holy Spirit, St. Junipero Serra students are encouraged to use their God-given gifts and talents to serve the challenges
of this ever-changing world.
Siempre Adelante...Always Forward.
Stay Connected
---
St. Junipero Serra Catholic School
1 day ago
Student Spotlight: Meet third grader Preston R., who has recently started a project on our campus that has GROWN to be very popular among students. A few weeks ago, Preston noticed the raised gardening beds were empty by the Kindergarten classrooms. He mentioned to a staff member his love for gardening and kindly asked if he could bring in his own seeds and plants to garden. Of course, our staff did not hesitate to say yes! Fast forward to today, Preston's excitement is seen among his peers as he tends to his fruits and vegetables daily - explaining to other students the processes, tips and tools needed to be successful. "He stands out there everyday during breaks and answers questions the other children have for him," said Rosie Chavez, Yard Supervisor. "It's wonderful to see how passionate he is about gardening and how excited he is to share it with others." We are so proud of Preston who has found his passion for gardening. At St. Serra, we love when students are able to showcase their talents and hobbies with our community! Tell us what you think Preston should plant next?!
---
St. Junipero Serra Catholic School
1 weeks ago
Seasons Tuition Assistance Luncheon 2021
Last Sunday, St. Serra hosted our 8th annual Seasons Tuition Assistance Luncheon outdoors on our beautiful campus. We were blessed with tireless parent and student volunteers, great weather and many heartfelt messages about the importance of supporting our Tuition Assistance Program. We were amazed by the creative table hostesses who generously offered their creativity and resources to help bring this event to life. Thank you to all who attended the Luncheon and made it a success!. Please join us in congratulating Dr. Brad Snyder, Associate Superintendent of Educational Programs at the Diocese of Orange, as this year's recipient of the Our Lady of Guadalupe Commitment Award. Dr. Snyder's career has been dedicated to making Catholic education accessible to more students and advocating for the immeasurable positive impact it has on a child's life. This past year has been full of challenges for families in our St. Serra community and we need your help to ensure our Serra Bears in need are able to continue their Catholic education. We are grateful to everyone for your prayers and support!
https://vimeo.com/543738644
---